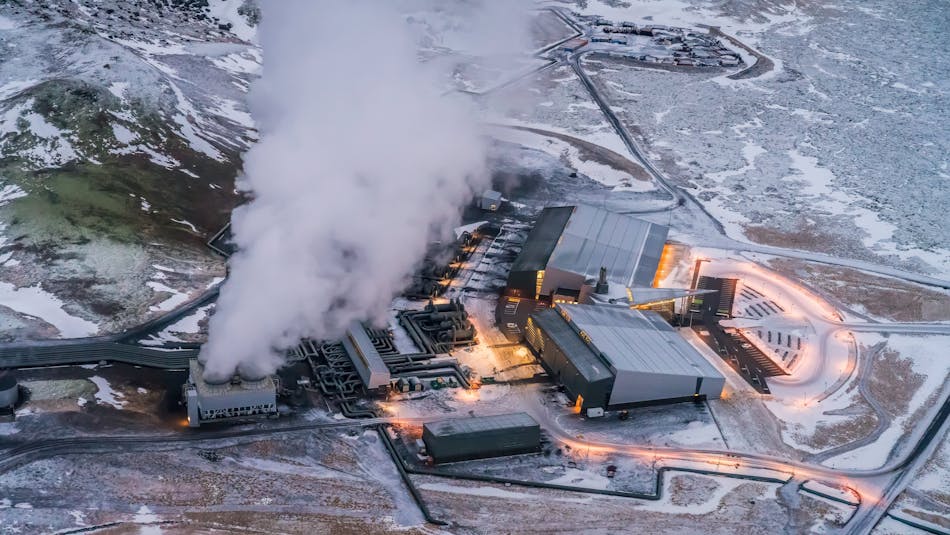 Icelandic-Polish Cooperation Seminar on Geothermal Energy, Energy Transition and Carbon Capture and Storage   
Location: Icelandic Embassy Warsaw
Date: 14 June 2023, 12:30 – 17:00
Green by Iceland, Embassy of Iceland in Warsaw in cooperation with National Energy Authority held a Cooperation Seminar on geothermal energy, energy transition and CCS. The task of the seminar was to explore and improve various possibilities and interests of more cooperation between Poland and Iceland in geothermal district heating, renewable energy sources, increased energy security, as well as focus on various opportunities regarding energy transition, renewables, hydrogen, and CCS.  In addition, the seminar contributed to reducing pollution and carbon dioxide emissions, which are important in mitigating Climate Change, in harmony with the Energy, Environmental and Climate EEA Grant program in Poland.
Distinguished companies and speakers from both Iceland and Poland, who are renowned experts in their respective fields on a national and global scale, were actively involved in the seminar. The inclusion of these experts enriched the event with their valuable insights and experiences in geothermal, energy transition, and carbon capture and storage. Open to individuals, companies, institutions, and local governments, the seminar fostered an inclusive environment conducive to fruitful discussions and collaborations.
Recent years have witnessed a remarkable growth in cooperation between Poland and Iceland in the domains of geothermal and renewable energy, as well as environmental and climate initiatives. These collaborations have been facilitated through various programs and projects under the EEA Grant Agreement. The initiatives have encompassed bilateral projects and market participation calls, seeking to stimulate further engagement between the two nations. Notable among these projects are the pre-feasibility studies conducted in Poddebice and other locations, undertaken in collaboration between National Energy Authority, MEERI PAS, and additional experts from Poland. These studies have paved the way for a deeper understanding of the potential for geothermal energy utilisation and have laid the groundwork for future endeavours. An ongoing project between these institutions, known as the Key Geothermal project, has been particularly impactful. This initiative encompasses geothermal training in Poland, study trips to Iceland, and expert visits to Polish cities. The Key Geothermal project has played a significant role in preparing for the seminar and facilitating increased cooperation between municipalities, cities, and the business sector in both Poland and Iceland.
The seminar served as a platform for extensive knowledge sharing and expertise exchange, resulting in valuable insights and innovative ideas. Throughout the seminar, Icelandic companies explored various topics in their presentations and discussions, highlighting a growing trend of activity and partnership between the countries in forging ahead toward a greener future. Additionally, in recent years, Polish authorities have notably increased funding for geothermal energy as part of their green energy transition and energy security policies, presenting an opportunity for further collaboration between Poland and Iceland. The outcomes of the seminar emphasised the shared interests and objectives of both countries in promoting sustainable energy practices and addressing climate change.
Words of Welcome
Hannes Heimisson, Ambassador, Embassy of Iceland in Poland
Arkadiusz Mularczyk, Secretary of State, Ministry for Foreign Affairs, Poland
Paweł Dębski, Deputy Director of the Department of Economic Cooperation, Ministry of Foreign Affairs, Poland
Paweł Sałek, Minister in the chancellery of President of Poland, Andrzej Duda
Geothermal and Energy
Green by Iceland, Nótt Thorberg, Director of Green by Iceland
Verkís, Þorleikur Jóhannesson, Mechanical Engineer M.Sc. / Marketing manager
Mannvit, Gábor Mólnaar, Managing Director, Mannvit Hungary
Arctic Green Energy Pte. Ltd., Eiríkur Bragason, COO
ISOR, Árni Magnússon CEO
Association of Polish Cities, Zdzisław Czucha, Advisor on energy transformation
Geotermia Podhalańska: Robert Wójciak, Deputy CEO
Gmina Szaflary: Rafal Szkaradziński, Szaflary Major
MPEC Konin: Sławomir Lorek, CEO 
GEORG: Hjalti Páll Ingólfsson, Director 
Energy Transition, Renewables, Hydrogen and CCS
CarbFix: Kristinn Ingi Lárusson, Head of Business Development and Commercial
Carbon Recycling: International: Nótt Thorberg
Efla: Birta Kristín Helgadóttir, Director - Energy
HS Orka: Jon Ásgeirsson, Executive Vice President of Strategy and Resource Park
ON Power: Harpa Pétursdóttir, Director of Administration and Stakeholder Affairs
PKN Orlen S.A./LOTOS Green H2: Janusz Wijtiwiak, Innovative Projects Coordinator  
Sustainable Power Solutions ehf: Adam Calicki, Managing Director